About Us: Rocket Town Media
Rocket Town Media, a Huntsville-based website design and mobile technology company, began operations in September 2008. Since then,Rocket Town Media has been developed hundreds of websites, mobile sites, mobile apps, and web videos for businesses across the Southeast and the country.Simply put, Rocket Town Media builds web business. Our outstanding team has vast experience working with start-ups, established brands, and non-profit organizations that need to define, plan, design, build, and market their remarkable web sites and digital products around the corner and around the world.Below is a list of the most requested web and technology services that we offer: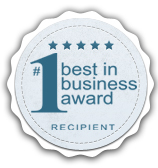 Website design and development
Mobile website development
Smart phone apps, iPhone apps, Android apps
Web video production
Search engine optimization
Search engine marketing
Social media management
Graphic design services
Sign Consulting Services.
We're a team of passionate, talented, dedicated folks who love working closely together with our clients in order to plan, design, build, and market web sites and digital products that we're all proud of. We'd love the opportunity to show you that, and to see if our website services can truly benefit your North Alabama business. To ask questions or to set up a free website consultation, contact us. We look forward to discussing it with you.
At Rocket Town:
Innovation is the norm
Our quality is valued over growth and profit
Our clients are always respected (and are expected to reciprocate)
Integrity and authenticity are mandatory requirements for our team
Hard work and commitment are rewarded on a regular basis
We believe that measurable results matter the most
Our team feels like family, and they actually enjoy coming to work
Ready to chat about how our Web Design Company